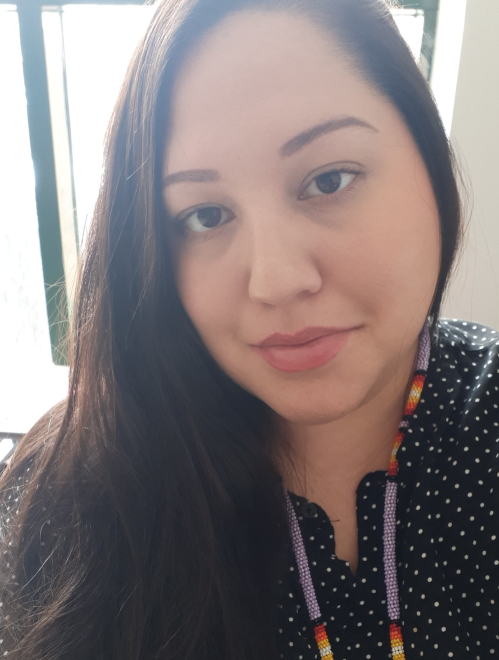 Shé:kon sewakwé:kon,
Shazie Kanatiiostha Phillips ióntiats tánon' Kahnawà:ke nitewaké:non. Kanien'kehá:ka
nitia'tò:ten tánon' wakathahión:ni. Wa'tkwanónhwerá:ton ne First Peoples Justice Center of
Montreal.
My name is Shazie Kanatiiostha Phillips and I'm from Kahnawà:ke. I am Mohawk
Nation and I'm wolf clan.
Welcome to the First Peoples Justice Center of Montreal.
For the past six years Shazie has worked in various frontline roles that supported and
empowered Indigenous peoples across Turtle Island.
She shared that as difficult as it can be working alongside Indigenous people going through crisis, they have taught her resilience, strength, and humility.
She further shared that it is the community members that inspire her each day to continue working towards decolonization in any role that advocates for the rights and wellbeing of Indigenous people.
Currently, Shazie works within her community as the Assistant Alternative Justice Coordinator at Sken:nen A'onsonton (To Become Peaceful Again), the Alternative Dispute Resolution and Restorative Justice program.
Shazie explained that her given Mohawk name "Kanatiiostha" translates to "she makes a beautiful community."
She feels that her name represents what she strives to accomplish in all aspects of her life, including the time she volunteers as Co-President of the First Peoples Justice Center of Montreal.